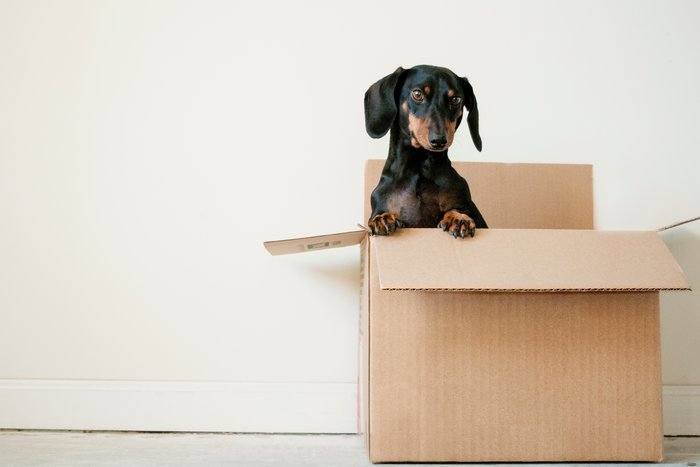 Housing, Relocation and moving services in Munich
One of the very first things you need when moving to Munich as an expat is of course somewhere to live; an apartment, a house or a studio either furnished or not. A nice place, in a nice area that you can call home for your new life in Germany. Before starting your housing search it's a good idea to find out a little more about the German rental and real estate market as it might differ from what it is like in your home country. Is it more common to rent or to buy in Germany? Are there German housing regulations you need to know about as an expat? Whatever the questions you might have about moving to Munich and your new home there are people who can help you. Expat in the City and its selected partners can support you in your search, renting, buying and moving process:
A temporary solution for your first weeks in Germany
Searching for a good place to live is always easier when you are already there. You can research the areas in a city that suit you. More importantly you can see the house and meet with the landlord in person. Something which is considered important by landlords in Germany. Finding an apartment in Munich is not so easy. Allow yourself some time to find a home and consider choosing a serviced apartment as a short term or (a little longer term solution). A serviced apartment is fully-furnished and includes hotel-like services such as house keeping, a fully equipped kitchen and in-apartment washers and dryers. Munich as quite a few companies that offer serviced apartments to rent to expats and business travellers. A convenient and hassle-free solution for your first period in Germany.
Staying a little longer: furnished or unfurnished apartments
A furnished apartment has, as the name already suggests, furniture. This is convenient for the first months of your stay in your new city. Furnished rentals have many benefits. You don't have to move your furniture, you don't have to sign a lease contract for a long period of time and you don't have to buy new furniture for your temporary housing. If you are staying for a few years it makes sense to have your furniture and personal belongings shipped and find yourself an unfurnished apartment. The search for housing in Germany is mostly done online. You can do it yourself or find a real estate agent that knows all the ins and outs of the local German real estate market.
Buying a house in Germany
As you may soon find out (are already experiencing) living in Germany is great. The quality of life is high, things are well organised and nature is beautiful. Perhaps you would like to make your stay here a longer or even more permanent one. If this is something you are considering it could be interesting to rent longterm or buy a property in Munich. Want to know more about the German real estate market? Want to know how to get get a mortgage in Germany? Want to know how you can find an apartment in the city or in the German country side? Expat in the City has assembled a selection of companies that can help you with finding a rental, buying a house and getting a mortgage.
Relocation agencies in Munich - not just about finding a house
Relocating to a new country is not only about moving your belongings from one place to another. There will be many more questions and things on your to-do list that you've never had to do before. Relocation agencies can help you every step along the way. From renting an apartment to finding a school for your children to helping you opening a bank account. They will help you settling in Munich and make it your new home.
Moving services
Whatever the reason you are moving to Germany it will for sure have a significant impact on the lives of you and your family. When you are moving to Germany for a longer period of time you will want to bring your furniture and personal belongings. To make sure your stuff gets to your new home safely and securely you need someone who can pack, transport and store your belongings. A moving company that works internationally and has experience with the special needs of an international relocation is a must.