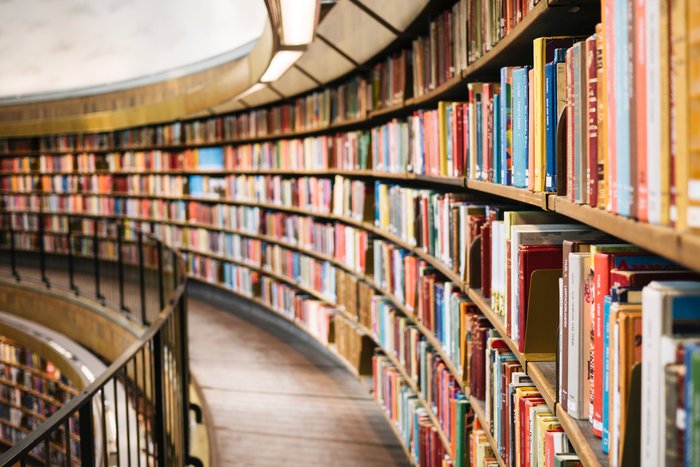 International & Higher Education in Germany
As an expat in Germany, education is going to be a key subject you will have to deal with as far ahead as possible, since it will be very time-consuming. Whether you are looking for an international school for your children or professional career coaching - Expat in the City will help find the perfect educational path for you and your family.
Our long-standing collaboration with our selected partners in international & higher education in Munich include:
The German school system - a quick overview
In Germany, mandatory schooling affects all children from the age of 6 to 15. School types and curricula differ slightly from state to state. Bavaria has a very flexible and multifaceted school system. As a rule, every student is eligible to enter the next higher academic level after receiving a school-leaving certificate based on the principle of permeability. In the first four years all children study together in primary school - it comprises years 1 to 4 and aims to support all students in their personal development. After primary school there are basically three types of secondary schools in Germany, while the child's performance at primary school determines which type of school they attend afterwards: Mittelschule, Realschule or Gymnasium. Read our article about the German school system for a detailed introduction into German education.
Types of schools in Germany
Generally, there are four different types of schools in Germany: Government schools, private schools, international schools, and bilingual schools. International and bilingual schools follow special programs and extra curricular classes to help foreign students ease the sudden change of environment and a smooth transition into their new life. Most of the qualifications programs, such as IGCGSE (International General Certificate of Secondary Education) and the International Baccalaureate (IB) are internationally recognized and accepted by all universities worldwide. Use our Expat in the City partner network to find
selected international primary and high schools in Munich. Since international schools in Munich are privatized, fees are quite high in comparison to other educational options; they start from 15,000 EUR per year. If you need any further advise, Expat in the City also offers further consultancy on schools and education for expats. Feel free to contact us for details.
School Holidays in Germany
School holidays in Germany include a total of 75 working days, determined by the individual states and change from year to year. A general overview of school holidays in Bavaria can be found here. Generally, there are six different kind of big holidays each year that also apply to international schools: Herbstferien (autumn holidays), one or two weeks in October or November. Weihnachtsferien (Christmas holidays), they start around Christmas and extend to the beginning of the following year. Faschingsferien or Winterferien (Carnival or Winter holidays), which are always at the beginning of the calendar year, mostly around February. Osterferien (Easter holidays), they usually last one to three weeks, including Holy Week and Easter. Pfingstferien (Pentecost holidays), an extended one to two-week holiday, starting around mid-June. Sommerferien (Summer holidays), they lie between two different school years and build the biggest break of the year, lasting six to seven weeks.
Higher education in Munich
Working in Germany as an Expat means you will have to face a highly competitive job market. Especially in Munich, since the city hosts numerous academic institutions, the educational level is very high. Graduating at an university or business school will help you make a a significant entrepreneurial impact and most likely increase your chances in finding fulfilling and beneficial career opportunities. See our partner list of english speaking universities and business schools to start your research on Munich's wide range of graduate and undergraduate programs. Since we think it is also very important to successfully use and further develop your talents, see our professional development and qualifications section for all our partners that will help you with questions related to your career, professional reorientation and professional and personal development.
The benefits of learning German
Internationally working companies, even those with their headquarters based in Germany, may have two languages spoken in their corporate processes, and it might be sufficient if you speak English on a native or professional level for a career there. However, there are many reason to learn German while living in German. From evening classes to private teachers, from groups of people with common interests to online education, there are so many ways and places to learn and also to participate. We can assure you, with German fluently spoken, you will experience country and culture better, find friends more easily, handle bureaucracy and find your dream job. Due to many years of experience we selected a range of language schools & services that suit all different kind of goals, expectations, and budget. You can also benefit from special deals when choosing one of our partners.
Living and learning
Looking beyond all the official documents and high requirements, we believe that learning should be a constant part of everyone's life. Especially in our ever changing world, new fields of study and possibilities arise. Many jobs of today were not even known 10-15 years ago. Not only for this reason, but as a part of a healthy and mindful life, learning as a part of our lifestyle will keep us vital – and maybe even younger. That's why topics around education, personal development and career have such importance to us.

If you would like to know more about one of our partners and their services, you can always contact us. We also organize regular meet-ups for expats at our Munich office, where you can discuss questions on further education and career opportunities as well as many other topics of interest for expats in Germany with us, and with our other guests.