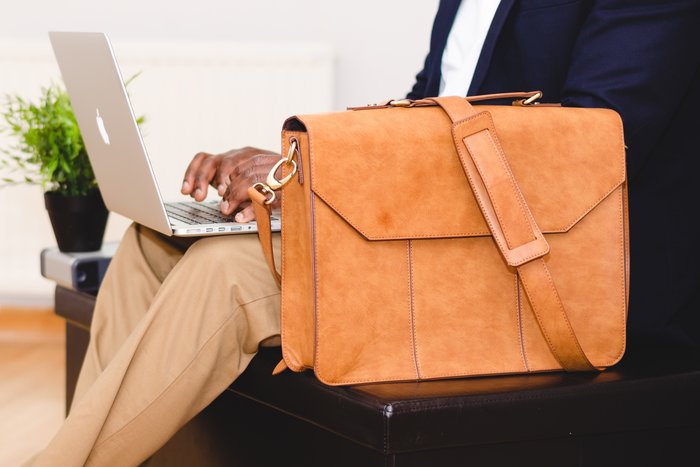 Career, employment & Co-working in Munich
Germany is known as the country of poets and thinkers, it is said. On the other hand, Germans are expected to be punctual, reliable and generally hard-working. Many inventions – old and new – are made in Germany. How will people from abroad fit into the German work system, and work attitude. We believe this has become much easier in the past years. Work conditions getting more and more flexible, home office is almost standard, freelance work and other interesting models are accepted the same way employed work is. We put some topics together ensuring your career start in Germany goes well:
Employed work in Germany
In order to find an employed job in Germany a classic application process will be due. Most of the companies accept online applications only, which can be documents attached to an e-mail or filling in the corporate online application form. Younger companies and start-ups also invite applicants to use their LinkedIn profile, others also accept online portfolios. There are still companies that request application letters sent in by postal services, these can be art institutes for example, or other traditional institutions. It is always worth to read carefully before taking the first step.
Job applications
Within the application process it is very common to have a first telephone interview, while the next step is a personal interview with the HR and your future line manager. Passing this, you will be taken to your future work place and, depending on the position, might also meet members of the board. It is not common in Germany to have the salary issued in job advertisements. It is all on you to ask for a certain amount, and negotiate with your future employer. As well it is not common to share information about one's salary with work colleagues. This remains a very private topic in German companies. Your contract
will most likely include a qualifying period of 6 months. Only after passing this, your contract will have the usual conditions of termination, holiday, extras. Also time contracts are very common, limited to a period of 1 or 2 years.
Career opportunities
Some of the hard-working Germans are too busy to follow up on their career plans. Don't get to rushed into your new job or too overwhelmed by your new duties. Careers in Germany are made, as in many other countries in the world too, at the coffee bar and in the canteen of your company. Networking is the name of the game. Don't be shy to open up to your colleagues, to the management and to other departments. As well it is all about education in Germany. Degrees open doors faster than skills gained by experience. In Public Services for example, you need to have a certain degree for the simpliest jobs. Further education and languages are the key to success in our globalised world. Often, there are corporate training and educational offers, which are free for the employees unless they leave the corporation before an agreed period of time. Also sabbaticals or unpaid time off for studying and travelling are common. There are junior and senior positions, team lead to head of a certain department or even division up to becoming a member of the board. Most important, work hard but smart – and network!
Career coaching
Besides thinking of degrees and certificates, there is an alternative way to develop yourself further: by consulting a private career coach. Due to a highly competitive market, career coaches in Germany are extremely qualified, they often have several coaching certificates, studied coaching at University and also look back on an HR-career. Many of them can look at your career plans from different useful angles, and are able to deliberately work with you on using your full potential, the need of further training or the best use of the qualifications you already have. Of course it is a question of trust to open up to a personal coach, who might define one's weaknesses, but also see the strengths of their coaches. In our partner network there are personal coaches specialized on career development questions. We are sure you will find the one who can guide you towards your career goals.
Self employment and freelance
If corporate life is not your cup of tea, you might think of starting your own business. Self employment can be registered as a business owner or a freelancer. Tax number and health insurance are mandatory, then you can start. As important as this, it is to know what kind of support is available for founders. This starts with free consulting offers by the Chamber of Commerce (IHK), where you will receive information on all possible ways of funding. If your new business is innovative or has a charity backround, you might be entitled to receive funding from public or corporate organisations. It is also very common to apply for funding at KfW, Kreditanstalt für Wiederaufbau. As a start-up on the other hand, you will go out and pitch for investors. Trade fairs and social events are some of the more informal ways to open doors to investment money. Networking will be your first job when starting your own business. The same goes for freelance work, where you have to prove your expertise every day. If you need inspiration on how to become self-employed, start with our partner network below. Our partners are specialised in supporting expats in Germany.
Co-working spaces
Once your business started off, you might find it exhausting to be at your home office all the time. You may look for your own office space, in order to exchange thoughts and ideas with others and simply have somewhere to go for work. The perfect solution is coworking. There are many shared offices where freelancer with common interests or matching projects work next to each other and sometimes even together: small networks, own desk, shared kitchen, shared rent. On the other hand there are huge and modern coworking spaces, where a creative crowd meets for working and networking. These spaces offer own desks, flexible desks, conference and telephone rooms, leisure areas, a canteen and more and more also the opportunity to register your company at their
address. Co-working spaces give you freedom to show up or not, to use the network available or stay individual. Knowing that sharing is caring, co-working spaces provides all facilities modern work requires. Find the office space of your dreams using our partner network below.

Enjoy what you do!